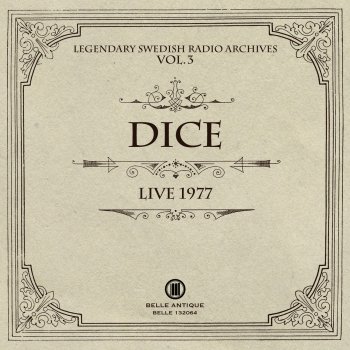 Legendary Swedish Radio Archives – Vol. 3
This is a previously unissued, great quality live release, recorded by and licensed from Swedish national radio!
Dice are an unfairly obscure Swedish symphonic rock band. They recorded one studio album and then the Japanese later dug out a very good posthumous release (recorded earlier than their studio album). The music here includes material from both their albums and is a fine symphonic rock effort from the classic period. Recommended.